33 Series 3370
Description
The AR Blue Clean 3370 is the wet & dry vacuum cleaner with stainless steel tank with a 20 litre capacity designed for smaller surfaces that makes numerous household tasks much easier. Weighing 6.3 kilograms, the AR Blue Clean 3370 takes up very little space and is easy to manage: its compact design makes it perfect for working on sofas, armchairs, car interiors, and even in very narrow places.
This is also due to its 3 different functions:
Vacuuming of dust and solid dirt
Vacuuming of liquids
Blower function, designed so the vacuum cleaner can work in even the most difficult to reach corners
With an air flow of 33 l/s, a vacuum pressure of 18 Kpa and a maximum power of 1400 W, the AR Blue Clean 33 Series 3370 wet & dry vacuum cleaner is the ideal tool for removing surface dirt that often forms in certain areas of the house such as balconies, basements, garages and attics. Like the other products in the range, it is equipped with a position brake, which allows the 4 castor wheels to be locked when taking breaks, as well as quick connection and release hinges for quickly and conveniently cleaning the tank and filter. The accessory holder and the power cord hook also let you leave everything in order when the work is finished.
Technical properties
Vacuum cleaner with a robust and resistant stainless steel tank, which can perfectly pick up dust, solid dirt and liquids
It has a very useful blower function for clearing hard-to-reach areas or areas that cannot be vacuumed
Equipped with a high efficiency washable cartridge filter that completely protects the motor from fine dust and liquids, making it more reliable and longer lasting
Modern and compact design: it takes up very little space when stored
Applications
Lofts
Garages
Balcony
Cellars
Houses
Fluids
Armchairs couchs
Vehicles
Functions
dry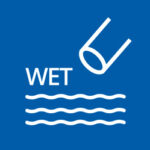 wet
Blow
Performance
TECHNICAL PROPERTIES
| | |
| --- | --- |
| AR CODE | 51924-V |
| Max power consumption (W) | 1400 |
| Tank capacity (l) | 20 |
| Accessories diameter (mm) | 35 |
| Inlet air (l/s) | 33 |
| Vacuum pressure (KpA) | 18 |
| Voltage (V) | 220-240 |
| Frequency (Hz) | 50-60 |
| Loudness dB (A) | 73.6 |
| Power tool socket | no |
| Net weight (kg) | 6.3 |
| Unit size (mm) LxWxH | 415x415x473 |
| Gross weight (Kg) | 8.1 |
| Packaging size (mm) LxWxH | 410x410x485 |
| Pallet qty | 24 |
| 20 feet container qty | 431 |
| 40 feet container qty | 864 |
| Truck qty | 792 |
STANDARD ACCESSORIES
Browse all the accessories included in the pack and designed to enhance every machine's performance.
EXPLORE THE OPTIONAL ACCESSORIES